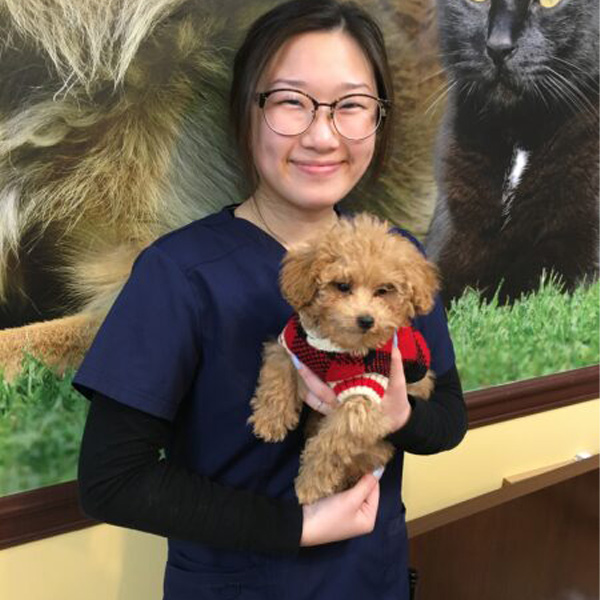 Caitlin, Veterinary Assistant
You can find her interacting and helping clients as you enter our Hospital.
Caitlin grew up watching National Geographic and dreaming of helping animals. She learned as much as she could to take the best care of her pets back then, and now, Caitlin assists with the patient's treatments and helps out in the treatment area as if they were her own.
She is a student at Thompson Rivers University, completing her Bachelor of Science degree.

In 2020 Caitlin joined Lincoln Animal Hospital, and it has been an incredible experience for her and us. Our whole team puts an extra level of love and attention to our patients, which makes Caitlin proud to be able to work in our Hospital.