Meet Dr. M. Farhadiniaki (Farhang)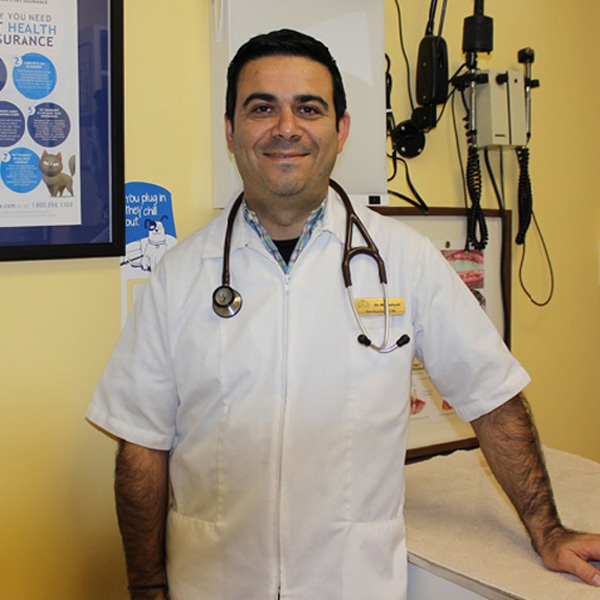 Dr. M. Farhadiniaki (Farhang), DVM
Co-owner of our beloved Lincoln Animal Hospital.
His vision is to create a Hospital which provides compassionate, caring and high-quality health care for pets and top-quality service for clients.
Dr. Farhadi Love for animals and love for helping people and animals led him to study and then graduate from Azad Veterinary University (Iran) in 1999. He is passionate about helping animals, and his main interests include medicine, surgery, dentistry and behaviour.
He worked for seven years in the Lower Mainland before purchasing his own hospital.
He loves spending time with his lovely dog (Yorkie), "Unique," who is really unique as well. You may also find him enjoying outdoor activities with family and friends.
Dr. Farhadi is keen on practising the most up-to-date medicine and keeps his skills sharp by attending numerous Continuing Education Seminars yearly.
Thanks to Dr. Farhadi, our team has access to the" Veterinary Information Network," which gives us access to veterinary specialists worldwide.