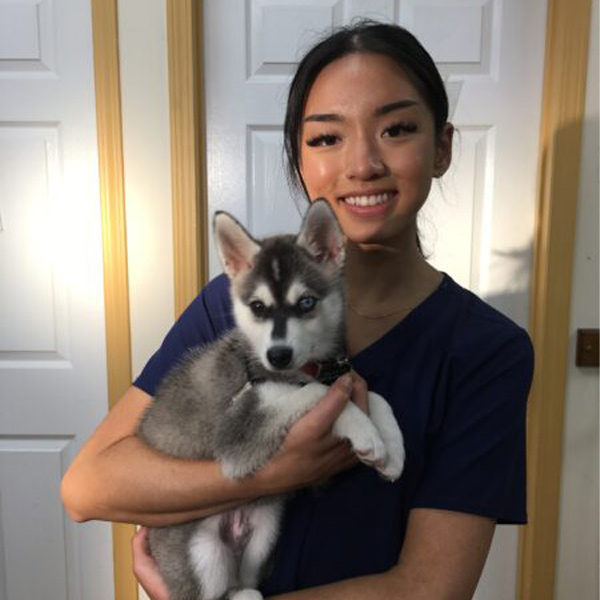 Emily, Veterinary Assistant
Emily has been a veterinary assistant at Lincoln Animal Hospital since May 2019.
Emily has always loved animals of all shapes and sizes for as long as she can remember. Her favourite part of the job is cuddling cute pets, creating long-lasting relationships with clients, and making a positive difference.
Emily loves having the chance to apply her knowledge at work, so feel free to ask her about her main area of interest: dog behaviour! Also, ask her about the adorable Paul, her tiger nerite snail pet; Paul loves algae wafers and boiled zucchini slices.
Emily has a Bachelor of Science in Applied Animal Biology, plus fantastic achievements like the Dave Currey Award in Applied Animal Biology and the Dr. G F R Barton Memorial Scholarship for academic achievement and service in my community.