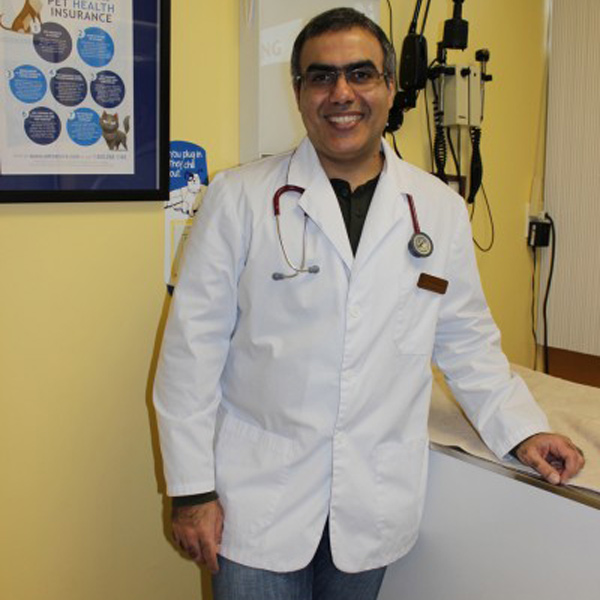 Dr. Ali Sadaghdar, DVM
Dr. Ali Sadaghdar (or Dr. Ali) graduated from the Veterinary College of Azad University in 1999. Dr. Ali inherited a connection to nature and profound love for animal care from his family, as many of them are veterinarians.
Dr. Ali started to practice as a Doctor of Veterinary Medicine (DVM) in North Vancouver in 2011. After working in different fields of Veterinary medicine, he realized his deep passion for companion animals. He always loves and appreciates the trust that clients have in him.
Dr. Ali Sadaghdar will always be proud of working at Science World between 2006 and 2011. He misses working with kids, teaching and showing them demos about science and doing center-stage shows; that is why he loves educating clients on their pets' condition and how to improve and maintain their quality of life (puppies to geriatric).

You may find Dr. Ali spending his weekends and free time with his family, including a very active, happy, silly and playful Poodle Mix named Cooper.